​Hello, guys!
So, most people who know me well will know that I'm a very hardcore Switchfoot fan. I have every album on my music player, my Instagram bio is a Switchfoot lyric, I have a Where I Belong flag hung over my bed and I've made countless pieces of lyrical art inspired by the band's music.
It was my dad who introduced me to them at a very early age and they were the first music band I got into. Oh my goodness, I am SO thankful for my dad introducing me to them. Switchfoot's music have helped me through some difficult moments of my life and their lyrics have definitely been an inspiration to me. I've always loved Jon Foreman's (frontman of the band) writing and his lyrics have certainly made an impact on my own writings.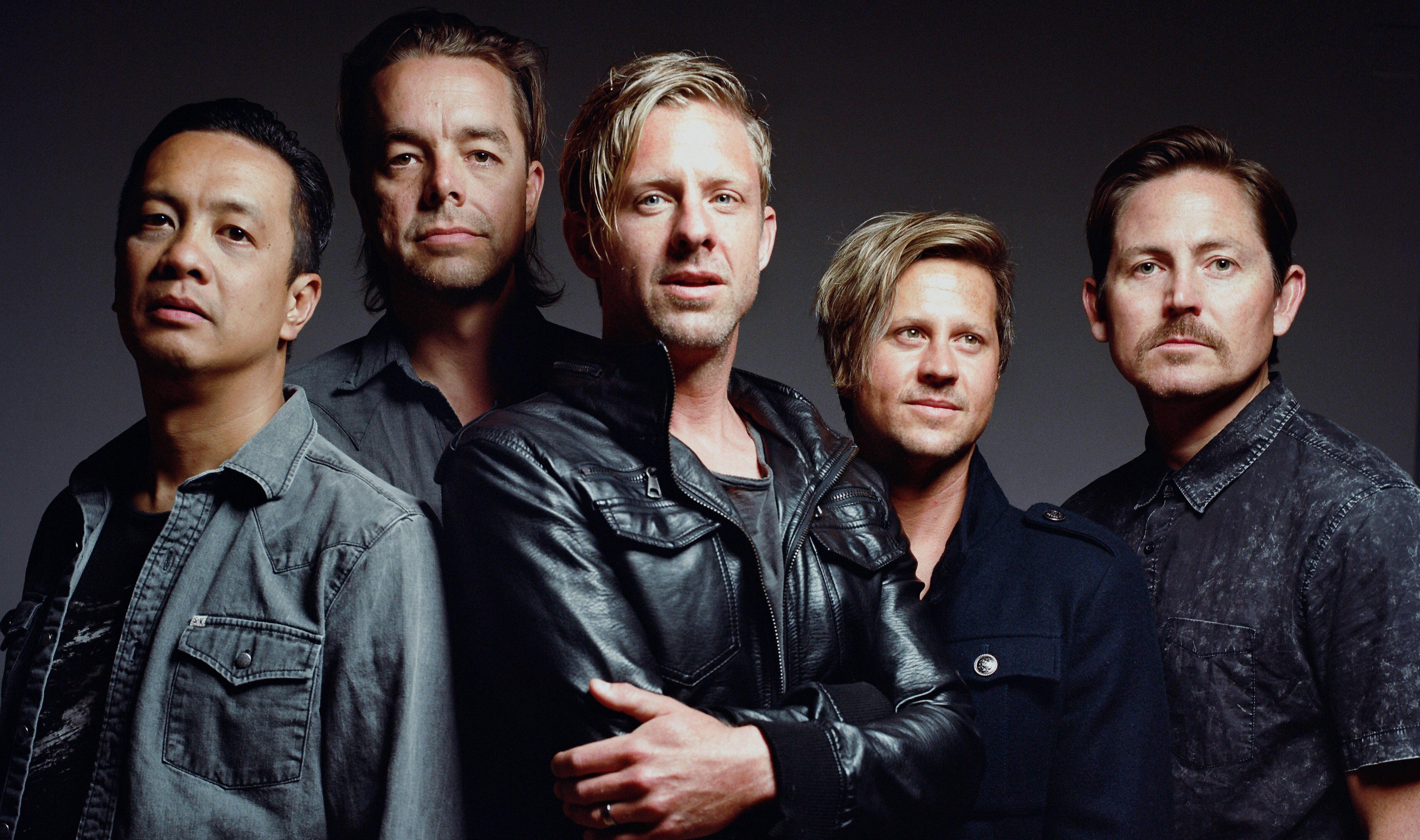 As it's clear that I'm quite a Switchfoot fan, I usually recommend them to any other music lover I know. Even though the bandmates are professing Christians, not all their songs are especially Christian and it's not like they're a gospel/worship band, they're just a rock band playing good music. So, I think, whether you're a Christian or not, anyone can enjoy them! But, whilst I tried to coax my friends into listening to Switchfoot, they ended up quite confused over where to begin listening to their music, as they have over 10 studio albums and a few EPs. So I thought it was high time I wrote a post on Switchfoot and ranked some of their best albums/songs. Hopefully it'll offer some help to you if your trying to get into SF.
So, let me introduce you to one of my all-time favourite bands and inspirations, Switchfoot. I'm going to list my top five (current) favourite albums by them, whilst also listing the best songs off each album. Now, without further ado, let's go!
#5 Fading West
This album is so, so nostalgic for me. I have many memories of listening to Fading West during late night car rides. I had every lyric known by heart and I loved singing along, sometimes Dad would sing along too. I think Dad must've really loved this album because he played this on nearly every car trip after it came out, if it wasn't SF then his choice was probably Vessel by twenty øne piløts (MY DAD HAS AMAZING TASTES). So, yeah, this album is very special to me. Here are my very favourite songs off the record:
Love Alone Is Worth The Fight.
We're only here for a season
I'm looking for the rhyme and reason
Why you're born, why you're leaving
What you fear and what you believe in
Firstly, this is the perfect opening to an album. But also, I really think this song sums up what Switchfoot is all about – everything they do is centered around love and it's truly amazing and inspirational. The whole vibe and mood of this song is so motivational and there's nothing to not love about it.
The World You Want.
You start to look like what you believe
You float through time like a stream
If the waters of time are made up by you and I
If you change the world for you, you change it for me
From the first time I heard it, my favourite thing about this song was the lyrics, especially when it comes to the bridge. The meaningful words just seem to hit me so hard and it feels like such a grand and solemn song. I think I'll always remember the line 'I'm trying to say the hope that's unspoken' as the lyric which really resounded with me the most.
Saltwater Heart.
I'm finally free again
By my own explosion
We're on your shore again
I can feel the ocean
I ADORE this song! It flawlessly describes just what the ocean means to me and, somehow, this song gives me that same feeling of freedom the seaside unleashes within me. This song just makes me long for the sea and it's so upbeat too.
#4 Native Tongue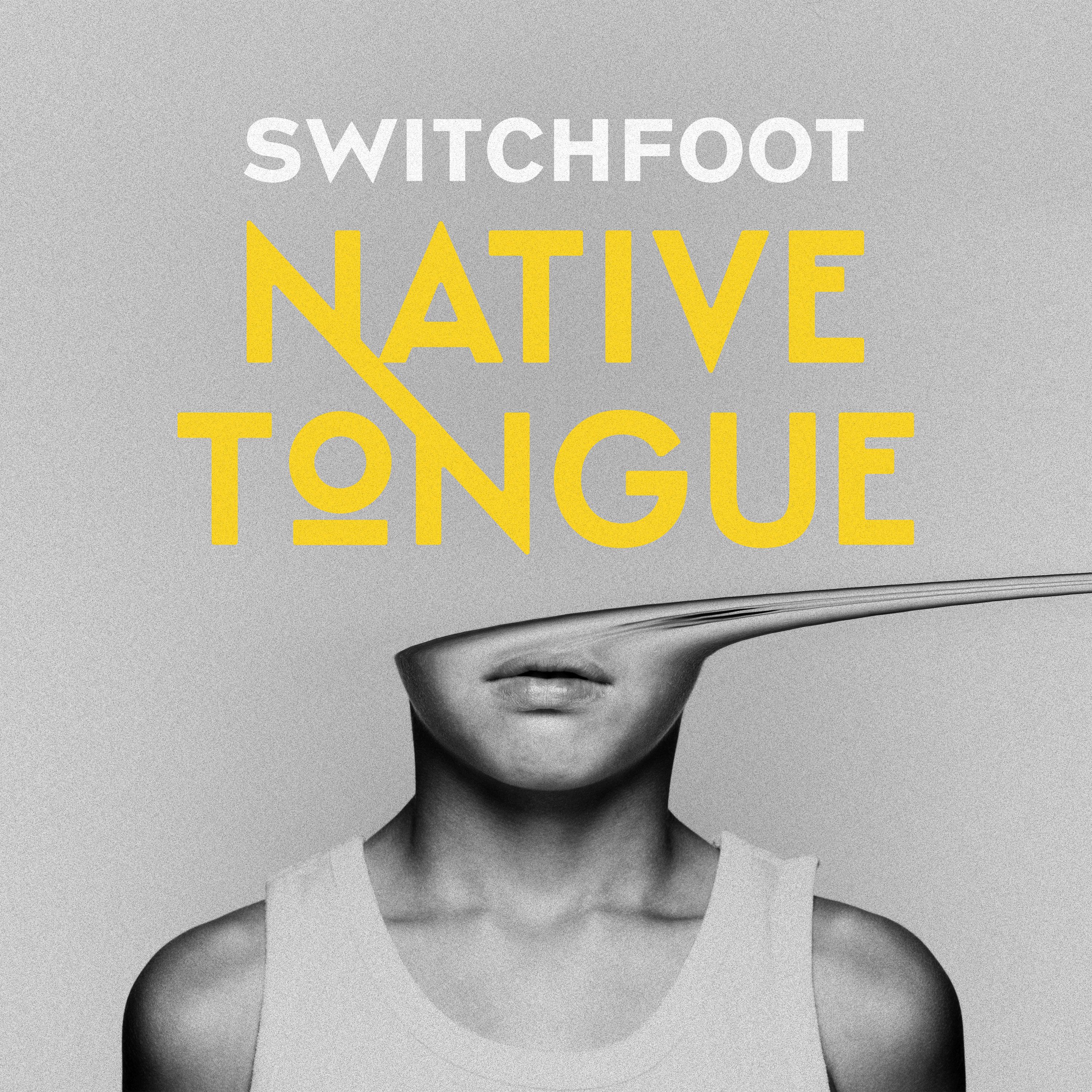 It's impossible to not experience at least SOME of the hope, joy and love which just overflows from this record. I remember just being left feeling absolutely refreshed after hearing this album for the first time. Honestly, Native Tongue is such a precious gem in the music industry. Here's a few of my favourite songs from the album:
Native Tongue.
I want the world to sing in her native tongue
Maybe we could learn to sing along
To find a way to use our lungs for love and not the shadows
Well, I couldn't not put this song on the list. Just the theme of love being your native tongue is beautiful and the lyrics are very meaningful. I think the outro was the best part of the whole song, in my opinion anyway.
Joy Invincible.
Love is your place
Feel the light on your face
We are the children of the promise
This song helped me out so much when life got a little tough for me – it's incredibly uplifting, especially in the bridge (I love the line 'open your heart, look for the sparks'). Even then, the verses were so emotionally touching and when Jon sings the line 'if only life didn't need us to be this brave' it somehow makes me so sad.
Take My Fire.
'Cause you're never gonna take my fire
The ancient flame lit the spark back before I was young
When I'm speaking with the fire, it's my native tongue
This is such a groovy, slightly rebel and defiant song with an electric guitar intro which sort of reminds me of SF's older music. I really like the theme of the song – being rooted firmly in your beliefs.
Oxygen.
And you walked away
And I saw fireworks imploding
Frame by frame
Like watching a movie in slow motion
This song is probably one of the most beautiful songs this band has written. Being hurt by someone you love is never an easy thing to experience, but this song takes all the emotions and feelings of going through that and describes them perfectly in the lyrics. It's such a soothing song – the kind I listen to over and over in bed until it puts me to sleep.
#3 Hello Hurricane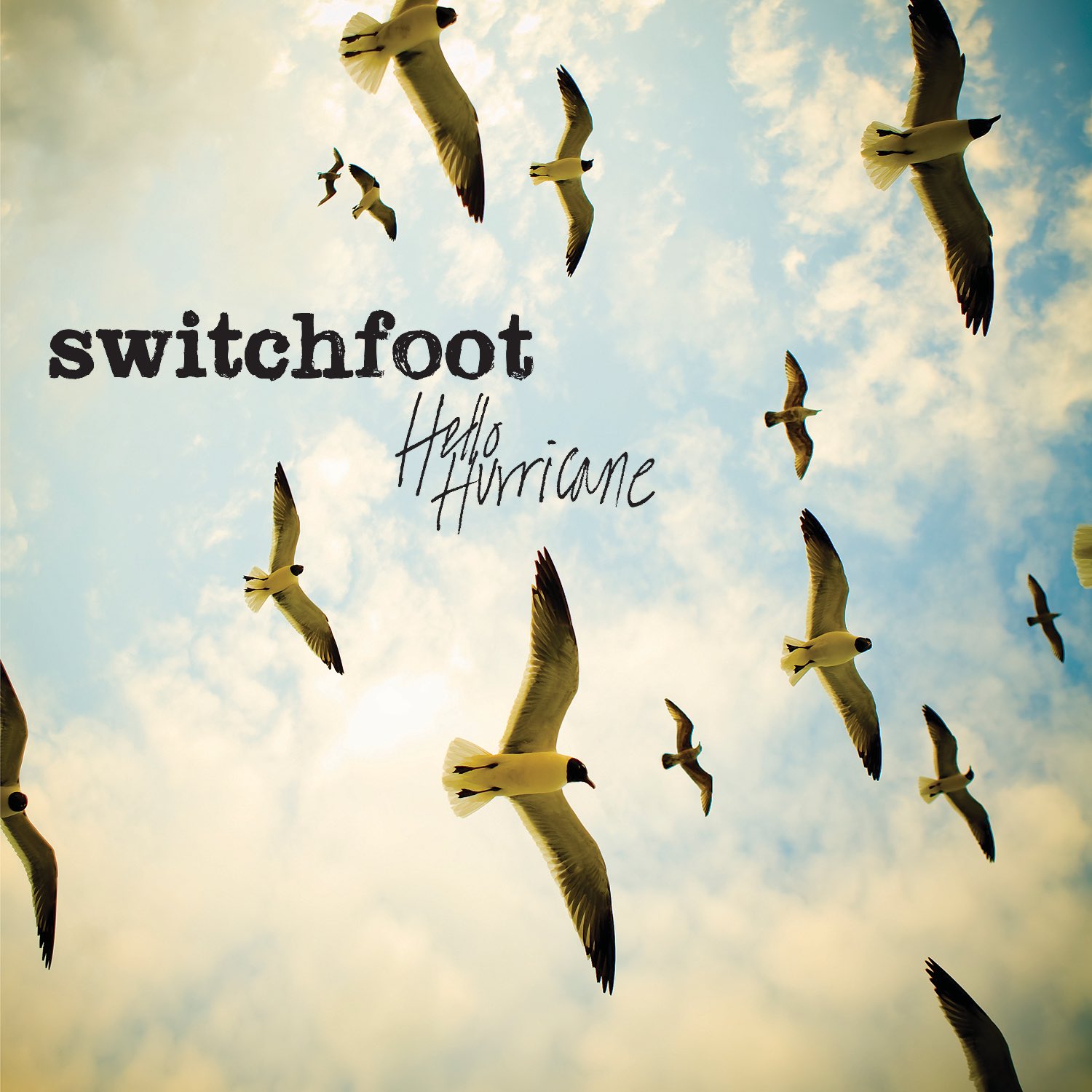 This album is a pleasant mix of rock music and mellow, thoughtful songs. To be honest, this album switches around a lot on my leaderboard of Switchfoot albums, sometimes it's no. 1! It's just that all their albums are so good it's hard to rank them. And it's also very difficult for me to pick favourites from this album, but I tried…
The Sound.
This is the sound
Of the desperation bound
By our own collision
We are the voice of breaking down
This is one of the very first SF songs I heard and I've pretty much always dug it. My favourite thing about it was the whole atmosphere of it, as it started off quite energetic and a little mysterious.
Enough to Let Me Go.
Back from the dead we went through
Back from the dead and both our tongues are tied
You look beautiful tonight

Do you love me enough to let me go?
This whole song just flows so elegantly together – I never want it to stop playing. It's beautiful, yet with a slightly sorrowful undertone as the lyrics explore what true love really is.
Free.
There's a hole in my heart
But my hope is not in me at all
I had a dream that my chains were broken
Broken open
I'm obsessed with how this song gives off such a vibe of revolution as Jon's lyrics scream for freedom from his own life. I honestly can't​​ even begin to describe the incrediblity of it, you'll just have to listen to it and hear the greatness for yourself.
Sing It Out.
Sing it out
Take what is left of me
And make it a melody
This is one of my VERY favourite SF songs. I love Jon's vocals too, he sounds so weary and beaten down but like he won't give in yet. The chorus is so emotional and gives off this flicker of hope which kind of makes me unable to decide on whether to be joyful or sad.
#2 Where the Light Shines Through
This album is literally the definition of beauty. Every song is wonderfully fulfilled with gorgeous lyrics that touch the most fragile areas of my heart. I've always had such a deep and personal connection with this album and I'd definitely recommend it to anyone. Asides from the fact that every track is amazing, I do have a few favourites which mean the most to me….
I Won't Let You Go.
There ain't no darkness strong enough that could tear you out from my heart
There ain't no strength that's strong enough that could tear this love apart
Jon wrote this song when he was battling a difficult phase of his life, it was as if he was writing a love letter from the perspective of God to man. This song has really helped me many a time; when things get tough this is always the song which points me to God and reminds me that I'm not in control, He is.
The Day That I Found God.
My enemies weren't the ones I had fought
My liberties weren't the freedoms I had sought
What I learned weren't the lessons I'd been taught
I found out the day I lost myself was
The day that I found God
This one is another of my top favourite SF songs, as it shows us that the only true way to find healing for our brokenness is Jesus. I just love the line, 'the day I lost myself was the day that I found God'. To be honest, I'd never properly listened to this song for ages, until just one really late night in bed, I started playing it on repeat. I actually LISTENED to the lyrics and every word seemed so relatable; it was only then, about a year ago, that I was able to actually appreciate this song.
Live It Well.
I wanna sing with all my heart a lifelong song
Even if some notes come out right and some come out wrong
'Cause I can't take none of that through the door
Yeah, I'm living for more than just a funeral
I wanna burn brighter than the dawn
I want this song to be the main theme of my life! Life is short, I want to live it well. By the end of my lifetime, I want to have lived a life that was worth it, one that actually meant something. I want to do something with it and make a difference somehow, even if that means making a difference in just one other person. I just want to live a life that's worth something and glorifies my Saviour and King, Jesus Christ. The lyric, 'I want to sing with all my heart a lifelong song. Even if some notes come out right and some come out wrong' is probably my favourite piece of SF writing ever.
Hope Is The Anthem.
Hope's a seed you have to sow
When you let it go it comes to life
So you stretch your arrows on the bow
And you pull them back and watch them fly
This is the best ending to a record ever. The build-up throughout the whole song which elevates into a gloriously hopeful chorus makes my heart pound with joy. There needs to be more songs with this entire message and vibe in the music industry.
#1 Vice Verses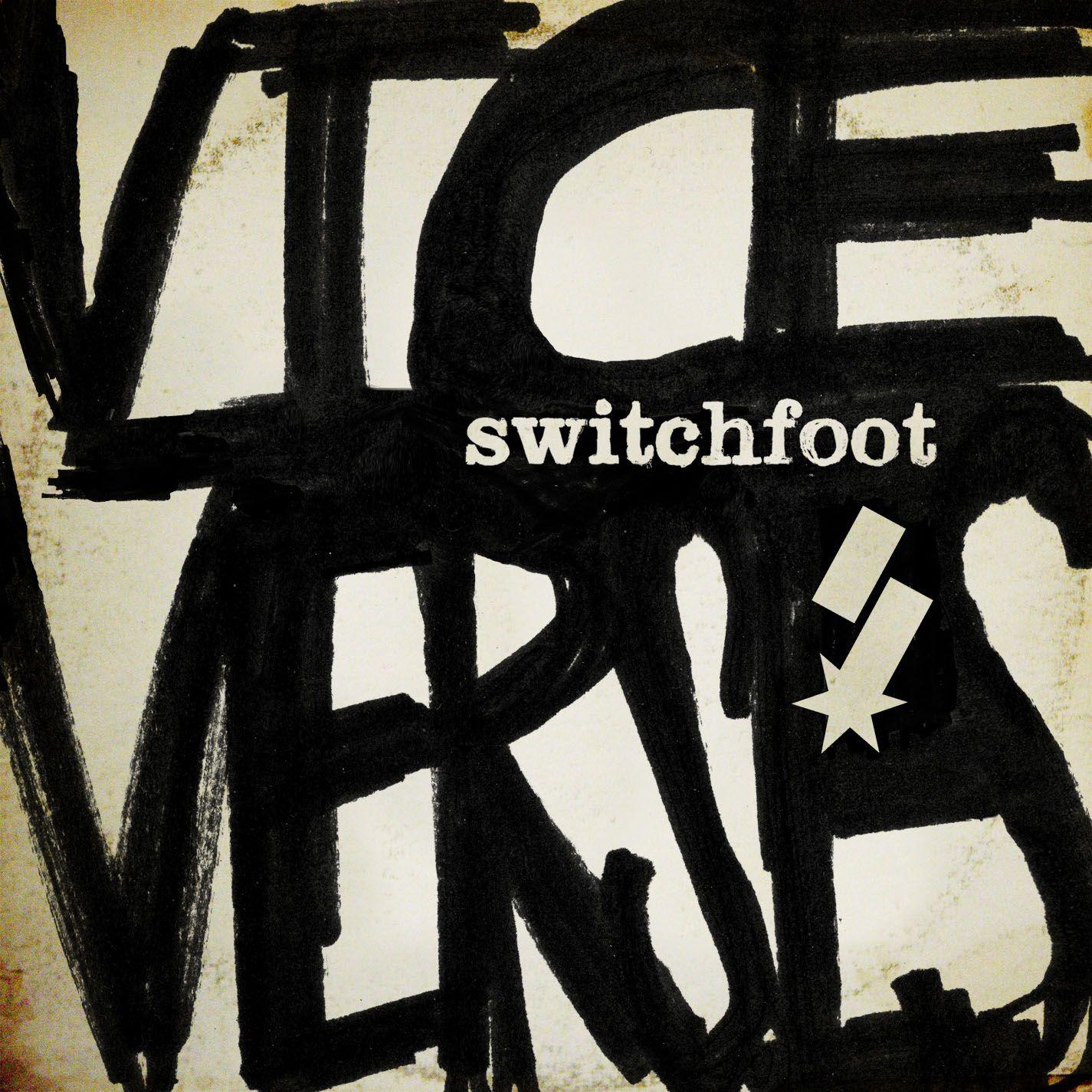 Annnd this album right here, is my favourite and most listened to album ever by Switchfoot. Honestly, if I could, I'd have every single person in the world listen to this. As it's my favourite, I love every song on this album equally. But here's the few that I remembering falling in love with first, before obsessing over the others too 😂
Blinding Light.
All my life I've been living in the darkest night
Still looking for the blinding light
To take me higher and higher
I think this post has definitely made it clear that you can positively count on Switchfoot to bring you a good hopeful song. Well, here is yet another song which continues to venture after hope. I find this song absolutely impossible not to sing along to, especially the chorus.
Thrive.
I'm always close, but I'm never enough
I'm always in line, but I'm never in love
I get so down, but I won't give up
I adore the guitar in this, but not only that, THE VOCALS are wonderful. I don't know about you, but I really love Jon Foreman's voice and he sings exceptionally well on this type of song – slow, soft and sad. It's a kind of bittersweet song, because it's so pleasant, yet sorrowful, although with a positive undertone. I love it when my brother plays this on guitar and we can both sing along 🖤
Dark Horses.
We're singing
Hey, you can't count us out
We've been running up against the crowd
Yeah, we are the dark horses
Unless you truly hate rock music, it's super hard not to love this song. Do you want a song to get you upbeat and motivated? Listen to this song.
Vice Verses.
I know that there's a meaning to it all
A little resurrection every time I fall
You got your babies, I got my hearses
Every blessing comes with a set of curses
I got my vices, I got my vice verses
Here is another song quite reminiscent of Thrive. Usually, when I feel completely drained and stressed out, this is the song I'll come to. I just want to go out late at night and wander an abandoned beach whilst listening to this. The song is literally a whole mood in itself and it's one of those few songs I'm instantly able to feel a strong connection with during the first hearing.
Where I Belong.
Until I die I'll sing these songs
On the shores of Babylon
Still looking for a home
In a world where I belong
This song continues on flawlessly from Vice Verses, with it's upbeat tune almost reminding me of a colourful sunrise to a long and dark night. This song builds my spirit up so much. I think my absolute favourite line is, 'but I'm not sentimental, this skin and bones is a rental', it's just such a beautiful and well-written lyric 🖤
So, there you have my favourites from Vice Verses. Others songs from it I'd strongly recommend: Afterlife, The Original, The War Inside, Restless, Selling the News, Souvenirs and Rise Above It (AKA the entire tracklist. Heh).
☼
Phew, that was a lengthy post. But I made it through it and managed to successfully(?) rank my favourite albums and songs. It would mean a lot if you were able to go through this post and maybe check some of these songs out, if you haven't already. Switchfoot has made such a massive impact on my life and creations, especially in my writing. Someday, I aspire to write lyrics as good as Jon Foreman's. But, for now, I'll just keeping practicing whilst enjoying their wonderful music 🙂 . Anyways, I hope you enjoyed this post, albeit it turned out to be rather long (hopefully next week's post won't be so long…). But, thanks for checking it out!
~Sarah xx